Listen Now
Where's the Where?
Bali, Indonesia, 2012
You know the old saying that "every cat has 9 lives", right? Well multiple that – times 2 – for the 18 lives that any two people have collectively between them – and you get the premise of this tale — where my wife, Surya, and I, have returned to the magical island of Bali, where we met in 2000 – only to be confronted with two — life threatening adventures, or as I say in the podcast's weekly Intro: two… mind-boggling… "mis-adventures".
This week's travelogue, "Nine Lives Times 2, and Good Karma", is all about bad luck, good luck, and the powerful instinct to survive… no matter where you are… or what happens!
Listen HERE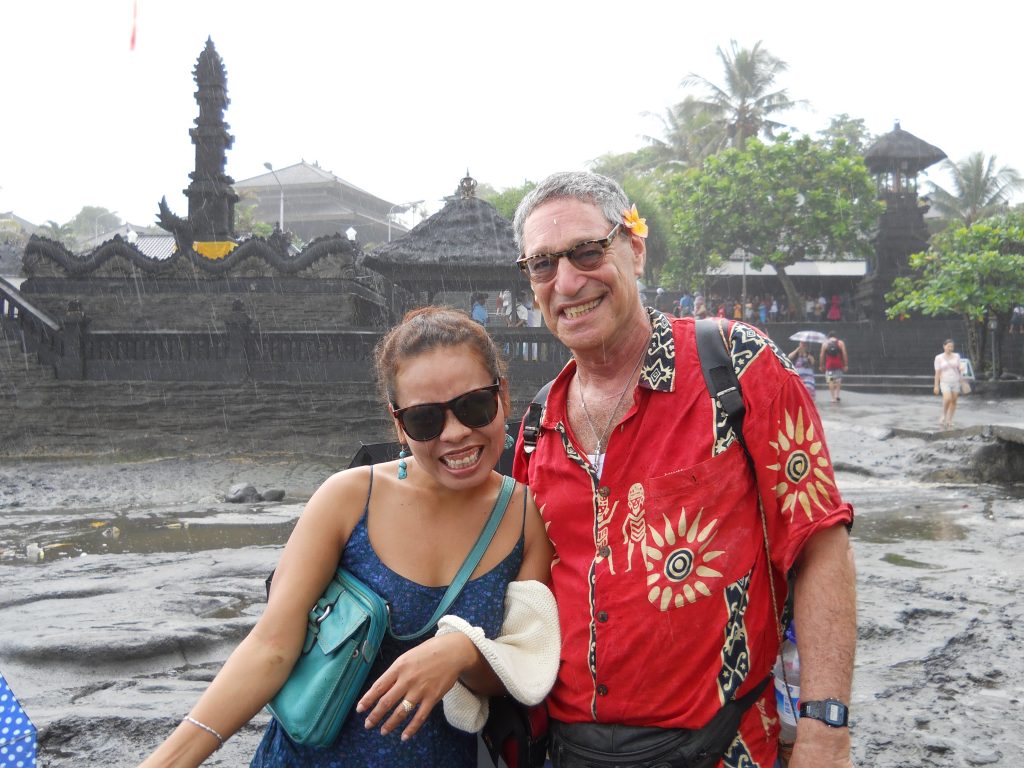 Enjoy and Happy Trails….
_______________________
No time stamp on this episode. Please listen to the whole thing; it's less than 30 minutes long. Each "e-travels" episode is a narrative and scored story, with original music and immersive sound design. Please put on some nice head phones or ear buds, relax, and take the journey with Trules.
Tweetables
Support the Podcast
Please subscribe, rate, and review the Podcast on iTunes, by clicking HERE. Or on the iTunes logo on the top right of this page. It really helps establish the podcast with Apple. Thanks so much! Any trouble navigating iTunes? Please go HERE for an easy-to follow VIDEO.
As you might imagine, putting on a biweekly podcast of this caliber, with original music and sound design, really depends on the support of our community of listeners. If you feel so inclined, or you know anybody who would like to support the podcast, we would sincerely appreciate it. Here is the link to donate.
And contact Trules with any questions or comments, and to ask to join him on "Behind the Scenes".
Production Credits
Sound design by Alysha Bermudez.
Music composed by Amanda Yamate.
Produced by Harry Duran at FullCast.
Supported by a USC Capstone Grant, with special thanks to Professor Phil Allen, Director of the Sound Design Program at USC's School of Dramatic Arts