It took Trules 7 YEARS to make his feature-length "personal voice" documentary film, THE POET AND THE CON, a film about his relationship with his uncle, Harvey Rosenberg, a career criminal and confessed murderer. Over those 7 years, his Uncle Harvey was released from prison at age 59, found redemption at a Los Angeles recovery house called Beit T'shuvah, became a fugitive again when his criminal past caught up with him, and was profiled on "America's Most Wanted".
Trules directed, edited, and produced the film, with cinematogrpahy by Arnie Sirlan, music by Ron Sures, and sound by Stephen Halbert. Trules made the film to ask himself: why he always identified more with his criminal Uncle than with his buttoned-down, Jewish-American family and the movie asks thematic questions like: How are the artist and the criminal alike? What does redemption mean? And are traits like criminality, (or others like alcoholism or child abuse) learned? Or are they genetic, passed on from one family generation to the next?
THE POET AND THE CON is a powerful, personal documentary film, told in first person, narrative style… with poetry.
Trules is eager and available to screen the 78 minute film, followed by a 40 minute Q & A (Question and Answer). Please contact him about booking a date.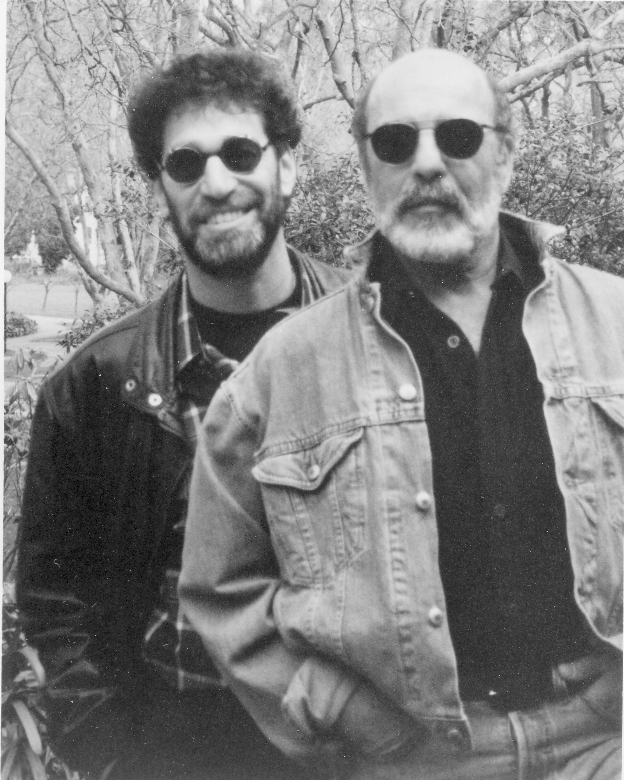 Kevin Thomas of the Los Angeles Times said about it: 
"Ambitious, provocative… charismatic… if ever there was an instance of good coming out of evil, this film is it." 
 And Daniel Kimmel, of Weekly Variety:
"a compelling document about the blessing and curse of facing one's heritage – a must see at select festivals." 
See another feature LA Times feature article on Trules and the film by Saul Rubin here.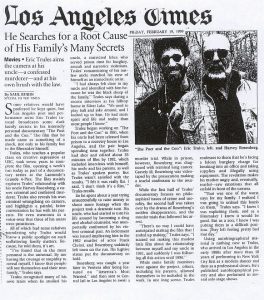 And please visit the website for more…..