Yes, Trules was indeed…. a professional clown. In fact, he ran for Mayor of New York City in 1977 as clown candidate, Gino Cumeezi. Trules' Mayoral campaign slogan, that is, Gino's Mayoral campaign slogan, was: "Put a real clown in Gracie Mansion." Trules lost the election, that is Gino lost the election, finishing 5th out of 4 candidates!
After losing the election, Trules founded and directed NYC's Resident Clown Troupe, the Cumeezi Bozo Ensemble, a company which was: funded by the National Endowment for the Arts & the New York State Council on the Arts, appeared at Lincoln Center and Town Hall, and toured Holland, Switzerland, and France in 1979. Trules created the concept and program of "Free Public Laughs" which brought the performing arts to alternative, under-served and ethnically diverse communities throughout the metropolitan area.
The Cumeezi Bozo Ensemble was sadly abandoned when Trules moved to sunny Californian in 1982 .
However the company is immortalized on the web…..
And Trules currently teaches classes in his original clown technique.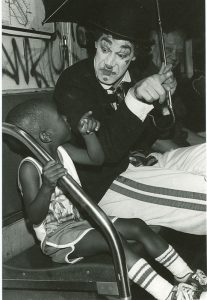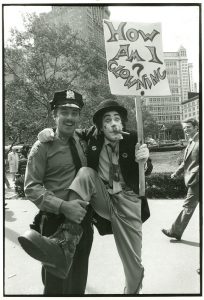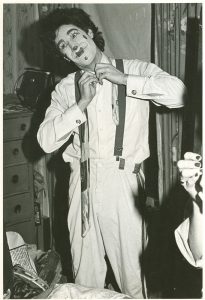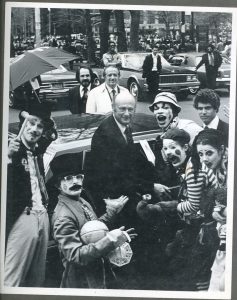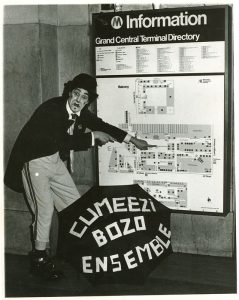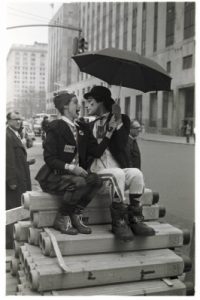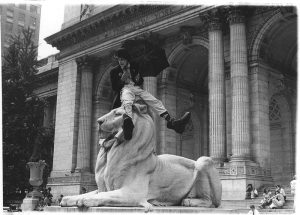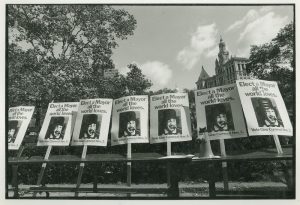 Above Photos by Anita Feldman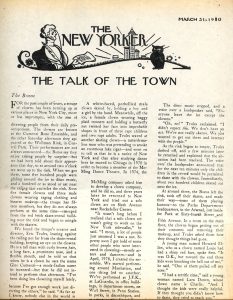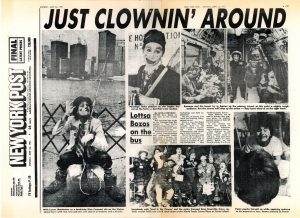 R.I.P, Cumeezi Bozo Ensemble