"I have come to believe that a great teacher is a great artist and that there are as few as there are any other great artists. Teaching might even be the greatest of the arts since the medium is the human mind and spirit." — John Steinbeck
Trules has been teaching since he was in 6th grade. He remembers when he first discovered he could teach. It was in Mr. Tarshish's Hebrew school class in Westbury, New York, when he creatively found a way to teach his sweet-but-slow, friend, Marvin Pishkowitz, how to read the arcane language.
And he remembers the only 2 great teachers of his life. Both high school teachers: General Constance Green and Lieutenant Joan Colaprete. Both tough-minded and demanding English teachers. They taught him how to think, how to read, how to do homework, and how to write… sentences, paragraphs, essays, and occasionally… some poetry.
Then…. six months after graduating college (from SUNY at Buffalo, known in those days simply as "UB"), Trules found himself teaching college himself at Columbia College in Chicago, Illinois. How, you ask?
Well, after driving himself up and down America in his camouflage-painted 1964 Pontiac Tempest in the year 1970, Trules found himself in the Windy City of Chicago… climbing a creaky old wooden staircase up into an cavernous college rehearsal hall and into his unknown future. Please, read more….
Since he was 22 years old, Trules has supported his various artsitic careers by teaching. He has taught movement and improvisation in college theater departments, improvisational modern dance in professional dance studios, and clowning and solo performance all over the planet.
He has been a faculty member of USC's (University of Southern California) School of Theatre since 1986, and he is currently a full time Associate Professor of Theatre Practice at USC's School of Dramatic Arts. He has won a prestigious university-wide "USC Faculty Recognition Award" and he has taught abroad many times, twice on Fulbright grants in Malaysia in 2002 and Romania in 2010. He has taught an international dance workshop in Beijing in 2007 and several theater workshops in Jakarta in 2014.
Trules will be retiring from USC in the Spring of 2017, but he is available for independent teaching assignments any time there after.
Trules has developed and created his own original technique for each of the courses he teaches. Although he has studied with both masters and clowns (literally), it is the synthesis and originality of his technique that make his workshops, classes, and courses…. completely unique.
PLEASE CONTACT TRULES ABOUT TEACHING AT YOUR COLLEGE OR INSTITUTION.
And please see his Facebook group, "Trules' Children", made up of hundreds of Trules' former USC and international students.
TEACHING
University of Southern California (USC, 1986-2017)
USC School of Dramatic Arts (SDA)
          Associate Professor of Theatre Practice, 2010 – 2017
          Senior Lecturer, 2006 -10
           Lecturer, Full-time Faculty, SOT 2003-05
           Adjunct Assistant Professor, SOT 1986-2003
School of Cinema/Television – Adjunct Assistant Professor, 1999
           Created new course and co-taught "Personal Voice Documentary Filmmaking"
Fulbright Senior Specialist in American Studies (Theater), 2008-2013
Guest Artist at the national Caragiale Film & Theater Institute, Bucharest, Romania, 2010
          Taught Solo Performance & Improvisation
Guest Teacher at LDTX Beijing Modern Dance Company, Beijing, China, 2007
Washington Prep High School, Director & Creator of Pilot Film & Video Program, 2004
Fulbright Scholar, 2002, Malaysia
           Taught Improvisation & Theatre Games & Solo Performance at 2 different Islamic universities
 UCLA Extension – Taught Improvisation & Theater Games, 1994-95
California State Summer School for the Arts (CSSSA), at Cal Arts, Valencia – Taught Creative Writing, 1992-93
MoMing Dance Theater, Chicago – Taught Modern Dance, Ballet, Improvisation, & Clowning, 1975-77
Columbia College, Chicago – Taught Modern Dance & Improvisation in School of Dance, 1971-75
Columbia College, Chicago – Taught Movement for Actors in School of Theater including  Grotowski Technique, 1970-72
COURSES TAUGHT/PRESENTATIONS OFFERED
Theater (at the USC School of Dramatic Arts)
–Improvisation & Theatre Games
          Original improvisation & movement technique developed uniquely by Trules: Teaching creativity & self-expression. Enhances team work, self-confidence, risk-taking, trust, & thinking outside the box. A participatory, physical workshop, teaching the student to loosen up, free his/her body and voice, lose self-consciousness, and to become more him or herself. Teaches how to "move from the center", "say yes to the information", take risks in silliness and creativity, be a better public speaker, better communicator, and more………… Open to anyone who wants to open up and learn more about themselves and their creative potential.
          USC, 1986 – present; UCLA Extension, 1994-95; Malaysia, 2002 (Fulbright residency); LDTX Beijing Modren Dance Company, 2007; Bucharest Romania, 2010 (Fulbright Senior Specialist Residency)
–Solo Performance  
Original personal story telling technique developed by Trules, teaching autobiographical, "personal monologue" creation, first in writing, then in performance. Connects performers to themselves and an audience in empowering, alchemical ways. Bridges the gap between people, politics, religion, & cultures.   A challenging, creative, and self-empowering course that shows the power and universality of our individual stories. No prior experience necessary. We all have stories. The class teaches the techniques of how unearth them, how to write for the theatre, how to discover one's own voice, and how to have the courage to present them to an audience.
            USC, 1993- present; Malaysia, 2002; Bucharest, Romania, 2010.
See Trules' paper on solo Performance, "Personal Storytelling Bridges the Global Divide, Changing the World 1 Story at a Time", presented in July, 2005 at the 12th International Conference on Learning in Granada, Spain. 
-Clowning 
Original Clown Technique developed by Trules to train the body, mind, & spirit in clowning, character, costume & makeup and to bring students out in public as clowns! "Free Public Laughs"!
           Chicago, 1974-77; New York City, 1977-82; UMS, Malaysia, 2002;
-USC SDA Guest Artist Seminar, 2012-14: "A Life in the Theater with Gordon Davidson"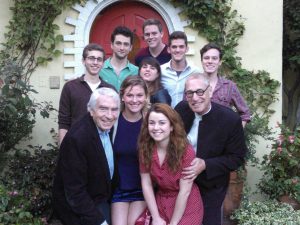 New course created by Trules w/ Gordon Davidson, Founding Artistic Director of the Mark Taper Forum, 1967 – 2005. Passing on the Davidson legacy with guest artists such as Charlayne Woodard, Ken Brechner, Arvin Brown, Alan Mandell, John Rubinstein, & Charles McNulty, Theater Critic for the Los Angeles Times,who came to class and wrote a front page "Calendar" piece
General Studies, USC, Freshmen Seminars
–Self Expression & the Arts, USC 1993 – 2010.
           An original Freshman Seminar created by Trules exposing students to arts and culture in Los Angeles, on USC's campus, and within themselves.
–Bob Dylan, the Early Years, 2011-13.
         An original Freshman Seminar created by Trules covering albums 1-7 of Dylan's musical career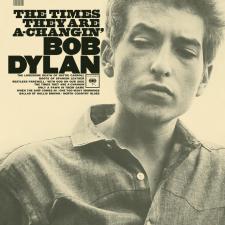 "Bob Dylan, the 60s, and YOU" – Seminar Focused on Student Activism & Engagement in Social Justice and Social Enterprise, 2014-17
–Micro Seminar: 2005-present: "Arts & Culture, Los Angeles/USC"
An original seminar created by Trules exposing incoming freshman to LA's & USC's Arts & Culture through  the city's physical and cultural geography, and cultural opportunities such as museums theaters, ethnic neighborhoods; USC's "Visions & Voices" & Spectrum programs
-Filmmaking
Personal Voice Filmmaking, USC 1991; Washington Prep High School, South Central Los Angeles, 2004
          Teaches novice or experienced filmmakers how to conceive, write, shoot, edit, title, and score, film/video with the filmmaker at the center of his/her own autobiographical story.
          California State Summer School for the Arts (CSSSA) at California Institute for the Arts, Valencia, CA, 1992-93. Poetry, Solo Performance, Short Fiction, Screenwriting