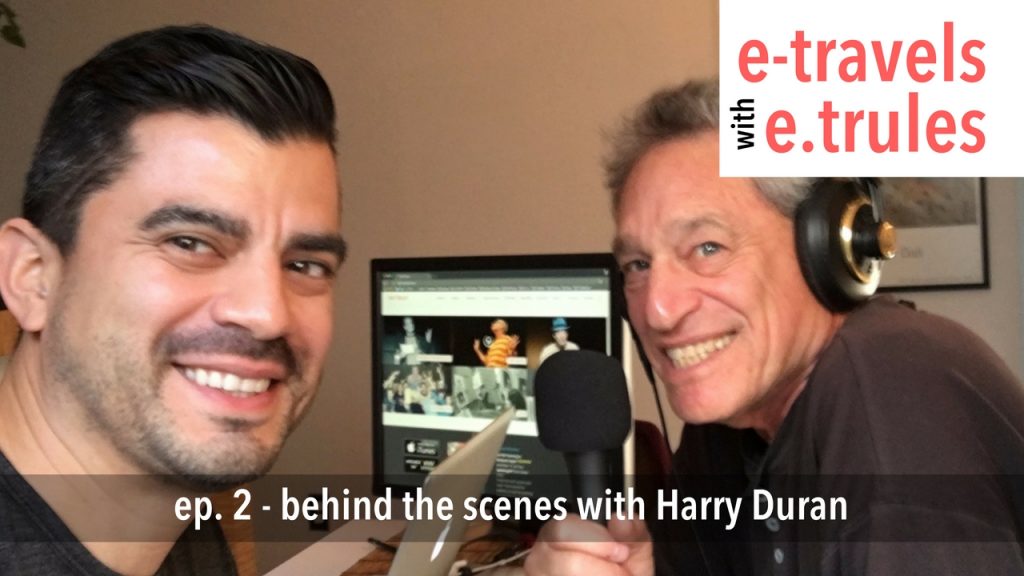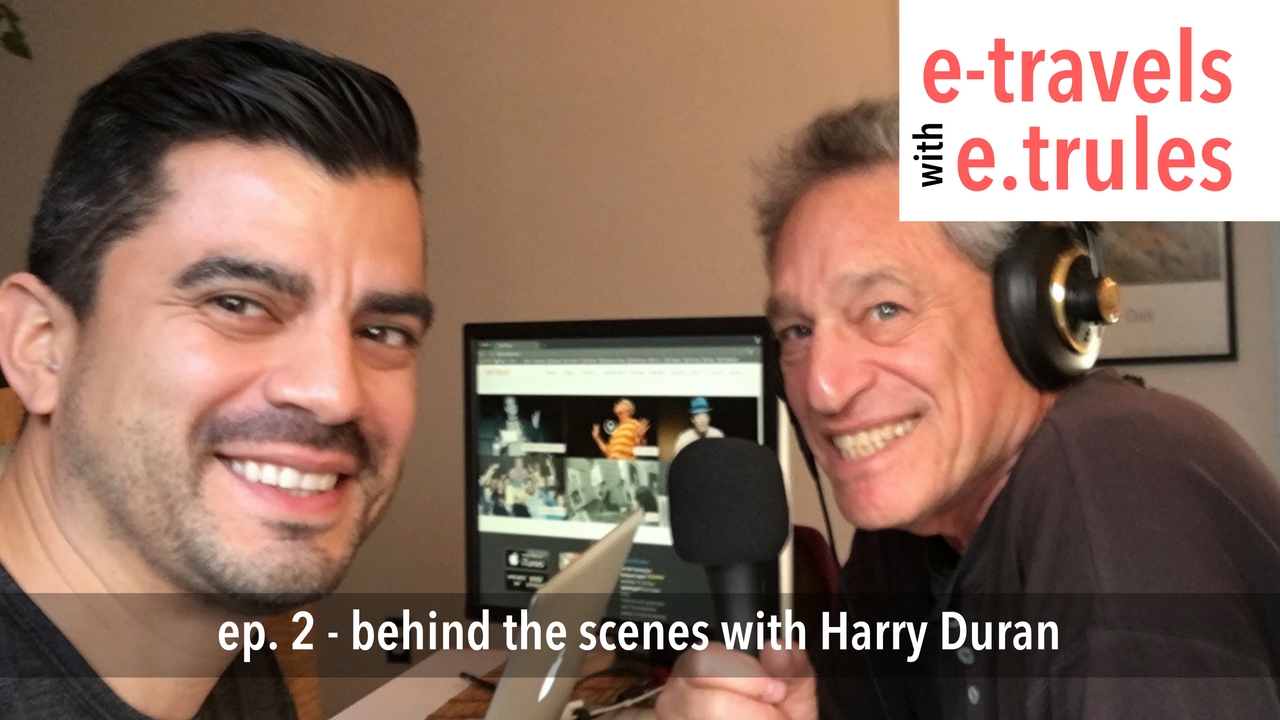 Listen Now
Where's the Where?
Welcome to the first "Behind the Scenes" episode of "e-travels with e. trules", a twice a month feature of the podcast, where I will be speaking to friends, colleagues, fellow podcasters and travelers around the world…. in between my monthly scripted shows.
My first guest is my producer, Harry Duran, host of "Podcast Junkies". Harry has been my podcast guru and guide through this new art form for me, and after meeting him by "accident and incident" at the LA Podcast Festival this Fall, he has helped me condense, consolidate, and re-design my web presence, upload, download, and launch my podcast, and generally welcome me to the international podcast community of podcasting, which is quite a friendly and supportive one, even for an old curmudgeon like me.
Enjoy and Happy Trails…..
In This Episode
Support the Podcast
Please subscribe, rate, and review the Podcast on iTunes, by clicking the iTunes logo on the top right of this page. It really helps establish the podcast with Apple. Thanks so much!
Any trouble navigating iTunes? Please go HERE for an easy-to follow VIDEO.
As you might imagine, putting on a biweekly podcast of this caliber, with original music and sound design, really depends on the support of our community of listeners. If you feel so inclined, or you know anybody who would like to support the podcast, we would sincerely appreciate it. Here is the link to donate.
And contact Trules with any questions or comments, and to ask to join him on "Behind the Scenes".
Additional Credits
Sound design by Alysha Bermudez.
Music composed by Amanda Yamate.
Produced by Harry Duran at FullCast.
Supported by a USC Capstone Grant, with special thanks to Professor Phil Allen, Director of the Sound Design Program at USC's School of Dramatic Arts.