Listen Now
Where's the Where?
Alausi, Ecuardor. 2003.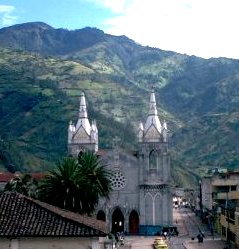 I married for the first time at age 55. Also in 2003. I married an Indonesian girl from Sumatra who I met in Bali, who was 31 years younger than I was and who spoke almost no English. Go figure, huh? But in the summer of 2003, a few months after we tied the knot in LA, we took our first extended trip together, to Machu Picchu in Peru, and up the Avenidas de los Volcanos, along the mountainous spine of Peru and Ecuador.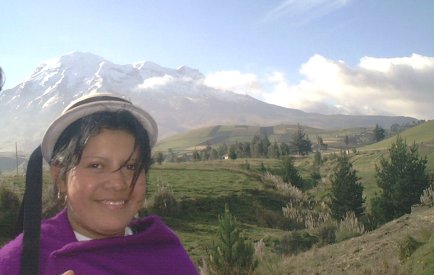 For 2 months, we traveled by all-night buses with los indiginos, the local natives, dressed in colorful sarapes and gray bowler hats. I loved it. My wife hated it. And this trip was… as much about our new marriage… as it was about South American culture and adventure.
Enjoy and Happy Trails….
_______________________
No time stamp on this episode. Please listen to the whole thing; it's less than 20 minutes long. Each "e-travels" episode is a narrative and scored story, with original music and immersive sound design. Please put on some nice head phones or ear buds, relax, and take the journey with Trules.
Tweetables
Support the Podcast
Please subscribe, rate, and review the Podcast on iTunes, by clicking the iTunes logo on the top right of this page. It really helps establish the podcast with Apple. Thanks so much!
Any trouble navigating iTunes? Please go HERE for an easy-to follow VIDEO.
As you might imagine, putting on a biweekly podcast of this caliber, with original music and sound design, really depends on the support of our community of listeners. If you feel so inclined, or you know anybody who would like to support the podcast, we would sincerely appreciate it. Here is the link to donate.
And contact Trules with any questions or comments, and to ask to join him on "Behind the Scenes".
Production Credits
Sound design by Alysha Bermudez.
Music composed by Amanda Yamate.
Produced by Harry Duran at FullCast.
Supported by a USC Capstone Grant, with special thanks to Professor Phil Allen, Director of the Sound Design Program at USC's School of Dramatic Arts.